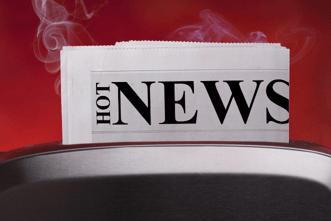 The EEOC announced that it intends to collect pay data and hours worked (Component 2) for 2017 and 2018. This news settles the question that has been looming for weeks about what year(s) of pay data would be collected.
Pay data refers to the amount paid on an employee's W2 form in Box 1. Hours worked are the actual hours worked for employees reported in the data. Remember the EEO-1 is filed using a snapshot of the employee population for one pay period between October 1 and December 31 of the EEO-1 year-to-be-filed. Using employees from the snapshot, the pay and hours worked should be filed for the entire year, through December 31 of 2017 and 2018.
We do not have any current instructions from EEOC or a current copy of what the report will look like, however, we have some information from 2016 / 2017 to begin planning:
Companies with fewer than 100 employees are not required to submit Component 2
Salaries and hours are reported in aggregate within pay bands for the individual establishment reports, no employee-specific information is reported
EEOC will hire a third-party contractor to design and manage the web-based data collection tool. The vendor will publish the technical specifications
EEOC expects to begin collecting Component 2 information mid-July
The due date for submitting both the 2017 and 2018 Component 2 is set for September 30, 2019
EEOC intends to publish instructions and data requirements as soon as possible. Until then employers should begin exploring how to gather W2 Box 1 data and hours worked for 2017 and 2018.
There is also a change in the amount of time that will be granted for an extension request for the Component 1 filing. In previous years, an automatic extension of 30 days was granted by EEOC upon request. The notice posted on the EEOC site now only allows for a two-week extension to June 14, 2019. If a company needs more time to file they must submit a summary of their issues to receive assistance from the EEOC Data Team. See the EEOC website at https://www.eeoc.gov/employers/eeo1survey/index.cfm. for information on filing an extension.
Berkshire is following this story closely. Tune in frequently or subscribe to this blog for more up-to-date information.