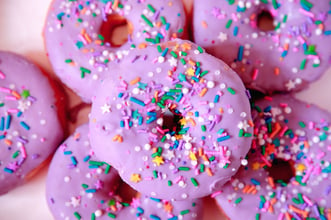 Despite Kansas City's Super Bowl win over the San Francisco 49ers yesterday, there's one major victory coming out of San Francisco as a result of their playoffs success in the NFL this year; 49ers offensive coordinator Katie Sowers broke barriers to become the first woman and openly gay coach to appear in a Super Bowl yesterday.
A trailblazer for women and girls in sports, Sowers' backstory also reveals the dangers that a lack of inclusivity can have for organizations. Although she had originally planned to pursue a career in women's basketball, her alma mater's team rejected her offer to coach for them because she was gay, she says, setting her on her path to the NFL and ultimately to the Super Bowl.
Succeeding as a gay woman in a field dominated by men wasn't easy, but Sowers' story illustrates how embracing diversity in an organization can have tremendously positive outcomes for professional football teams and other business organizations alike. The research is clear — gender, racial and ethnic diversity is good for business. Companies that are ranked in the top quarter percentile for racial and ethnic diversity are 35% more likely to be more profitable than their industry medium, and companies in the top quarter percentile for gender diversity are 15% more likely to be more profitable.
Being more inclusive means not only inviting diversity, though. It means respecting the value that diversity brings to your organization. "If you look at the individual backgrounds of each of the players on a team, there are very few overlapping experiences," says Eileen Scully, founder of The Rising Tides and author of In the Company of Men. "For the very successful teams in the NFL, the actual team is very diverse, and that can be used as a model for success."
Inclusion is more than a buzzword — it's an essential strategy for success even in small businesses. Here are three ways your organization can improve its performance by promoting a more inclusive culture.
Developing Stronger Connections With Your Customer Base
Although football is often stereotyped as a "man's sport," women actually make up nearly half of the NFL fanbase. In fact, women represent one of the NFL's most important markets. "Being inclusive offers a broader representation of who your potential customers are," Scully points out. And this increased connection with your customer base can help your bottom line.
Your business is best served if employee demographics from the C-suite to the factory floor match the demographics of your local population and customer base. Your customers should feel like you are representing them and giving them a voice in your industry — especially in industries that have traditionally been dominated by men. When individuals from diverse backgrounds see themselves represented in a substantial way, Scully suggests, they are more likely to think favorably of and engage with your brand.
This can be particularly important in service industries where customers and front-line employees interact frequently. Researchers found that a shared cultural connection played a key role in Asian and Hispanic customer interactions with employees in the financial services industry.
Creating an Environment that Promotes Innovation
Including people with diverse backgrounds and experiences on your team also brings about a wealth of new ideas and creates diversity in thought, approaches and processes. But when it comes to hiring and succession planning, our unconscious biases often cause us to favor people who are most similar to us.
"It's much harder to find someone in your organization who doesn't remind you of yourself," Scully says. "You almost have a bigger responsibility to find them and nurture them in the organization." Diversity is essential to innovation and success in today's global and technology-driven economy. Instead of repeating the same processes over and over, individuals from diverse backgrounds are more likely to offer diverse solutions to the problems plaguing your business.
Broadening Your Available Talent Pool
Women are the primary source of untapped talent in traditionally male-dominated industries. In 2016 women comprised 47% of the overall labor force in the US, but only accounted for 29% of the manufacturing labor force. With a projected 2 million unfilled jobs in manufacturing in the next decade, hiring for diversity is essential to filling the skills gap and keeping up with demand.
But attracting diverse talent requires an employer brand that celebrates inclusion and diversity. Up to 80% of candidates have stated that an organization's policy on diversity, equity and inclusion is an important factor when considering employment. Representing women and minorities as integral, successful members of your organization provides much-needed visibility to aid in attracting diverse candidates.
Diverse and inclusive talent acquisition teams are another critical piece of the puzzle. Historically male-dominated organizations tend to use gendered language in their job descriptions, but more inclusive HR teams can play an important role in purging language that could deter diverse candidates from applying.