The topic of equal pay has never been more relevant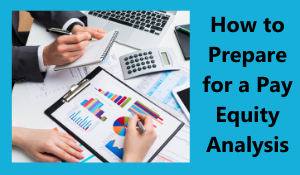 than
it is today. In May
, 38 p
layers for
the women's national team who
sued the U.S. Soccer Federation
for pay discrimination will appear in court. Their claim: that players on the men's national team are paid more, purely on the basis of their gender. They are seeking $67 million in damages.
And you might remember the biggest news to come out of the 2014 hack into Sony Picture emails was that a huge disparity existed between male and female actors in the same movie, American Hustle.
While pay disparity has been a problem for a long time, prominent people coming forward with their stories has reinvigorated the conversation.
Not all pay equity cases involve celebrities: businesses like
Google
and
Uber
were both sued in 2017, and
Prince George's County, Maryland
, settled a case out of court that same year.
While the aforementioned cases involve mostly high-profile entities, it's only a matter of time before smaller businesses will begin to feel this ripple effect. And, for federal contractors, monitoring for pay equity is the law, and noncompliance could pose considerable damages. As your Affirmative Action Plans are audited, OFCCP will also be running statistical analysis on data to detect pay discrepancies. So now is the time to get your financial house in order.
Are you thinking about taking on a pay equity analysis? Here are five things to consider before you start:
What are your objectives?


Why are you taking on the analysis to begin with? Are you preparing for an audit or potential lawsuit? These factors are important to understand before you begin. If you have a particular area of concern, it'll be important to focus on that during your analysis.

What level of analysis are you looking for?


If you are preparing this analysis for Affirmative Action compliance reasons, you will want to look at the individual establishment level. However, there are different ways to analyze data for state compliance. Will you also look at all of your locations statewide? Or will you look at job groups by line of business? Some of this may depend on necessary state recommendations.

What will be the unit of analysis?


There are three common units that companies choose:




- Pay grades




- AAP job groups




- Job functions




It's important to group people together who do similar jobs and have similar levels of responsibility. If you don't set this up correctly, it can skew your results and make the pay rates look more uneven than they are. If, for example, you group everyone in the executive group together, you may bundle the CEO with his or her assistant in the same grouping. Their salaries will be vastly different and may make your results ineffective for analysis.

What factors influence pay decisions?


This is probably the hardest question to answer, because in many cases a myriad of factors influences salary decisions. Many companies will say that salaries are decided based on performance. However, there's often not data to back up this claim.




Some common factors:




- Time with company




- Time in position




- Overall years of experience




- Job function or family




- Level of responsibility (manager versus non-manager, exempt versus non-exempt)




- Performance (if a scoring system is in place)




These factors can be considered "bona fide" reasons for pay differentials. Yours may vary.

What data is collected in your Human Resources Information System (HRIS)?


This can be problematic for companies because in some cases, the factors that they choose in the above question are not captured in their HRIS system. If there's a factor that you'd like to consider, but it's not collected in your HRIS, it's time to start thinking about how you will collect that information

from your employees in an efficient way. At a minimum, you will need to collect:




- Employee ID number




- Race




- Gender




- Job title




- AAP Job Group (if applicable)




- EEO-1 Category (if applicable)




- Pay Grade (if your company uses them)




- Hire date




- Base compensation, including annual salary or wage rate plus typical number of hours worked per week




- Other compensation, including overtime, bonuses, incentives, and commissions
Once you've considered all the factors on this list, it's time to get started on your analysis. Berkshire has a proven track record of helping clients navigate this process, and our experts are available to complete a standard audit for you.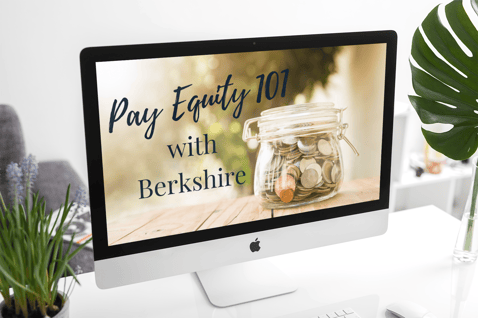 Are you ready to take your next step? Berkshire will host a free webinar "Pay Equity 101 with Berkshire" on April 21. Click below to save your spot and learn more about how to analyze your data!