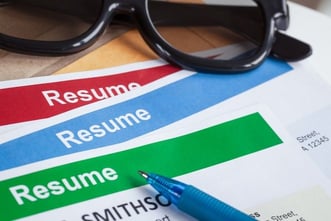 I have had several clients recently ask me about "Pipeline Requisitions." And I will tell you, as I told them, as a compliance consultant, I am not a fan of them. The pipeline requisitions go outside my comfort zone, they go outside the box—the nice, clean, compliant box that clearly specifies the applicant data that needs to be included in an affirmative action plan.
You know what I'm talking about, the perfectly clean requisition that includes only the applicants who applied for that one specific hire. The requisition that opens, people apply, and then it closes when that perfect person is hired.
However, as a recruiter in a previous life, I know this is the real world! And my dream of the perfect requisition isn't always feasible. I understand the need for pipeline requisitions—recruiters need qualified candidates to fill positions and they need them NOW!
A pipeline requisition is a valuable tool in the recruiters' arsenal that helps to find talent quickly by creating a pipeline of "pre-approved" applicants. This is a very attractive technique for those hard to fill positions, as well as, for those high-turnover positions. Whatever your reason for wanting to use it, it's important as a federal contractor to make sure you have a compliant process in place to manage the pipeline requisition.
The truth is, although a pipeline requisition may make me squirm—what can I say, I'm a humdrum, it is a perfectly acceptable and very useful tool if it is used correctly. Here are a few tips and best practices to ensure compliance:
Know the Internet Applicant Definition
By familiarizing yourself with the Office of Federal Contract Compliance Programs' (OFCCP) Internet Applicant Definition you will be able to determine the records that need to be in the applicant data. Remember to be considered an applicant an individual must (1) apply through electronic means, (2) be considered by the contractor for a specific position, (3) meet the basic qualifications for a position, and (4) not remove himself or herself from the process prior to an offer.
Post the Pipeline Requisition
Be sure it's clear in the posting that this is a "pipeline requisition" and not an open job requisition.
Invite from the Pipeline
When a job opens, invite candidates who meet basic qualifications to apply to the specific opening. Remember, not all records should get dropped in to the affirmative action plan. If a candidate chooses not to apply after you invite them based on an open requisition for a specific position, they can be considered as withdrawn/presumed disinterested and not an applicant.
Ask the Questions
Ask clear, job-related screening questions at the beginning of the process to confirm that candidates meet your basic requirements.
Be Specific
Link pipeline reqs to a single job and a single location to mitigate risk and confusion.
Close and Renew the Pipeline
If you have steady applications and hires, close the requisition on a regular basis (every 30 – 120 days) and have people re-apply to the new pipeline requisition. Doing so will help clean up the active pools and allow you to analyze smaller data sets.