With NILG in the rearview, Berkshire is gearing up for the next big thing -- the SWARM ILG Regional Conference in Fort Worth, TX. This is your chance to learn and network with industry leaders - deep in the heart of Texas, where everything is just bigger and better. 👢
The Southwest and Rocky Mountain (SWARM) ILG conference, which takes place October 16th-19th, will be packed with information -- presented by EEO, affirmative action, HR compliance, and DEI professionals on topics not only relevant and actionable, but timely to the regulatory environment.
If you're already planning to attend -- or if you plan to sign up soon -- be sure to get the following sessions on your calendar!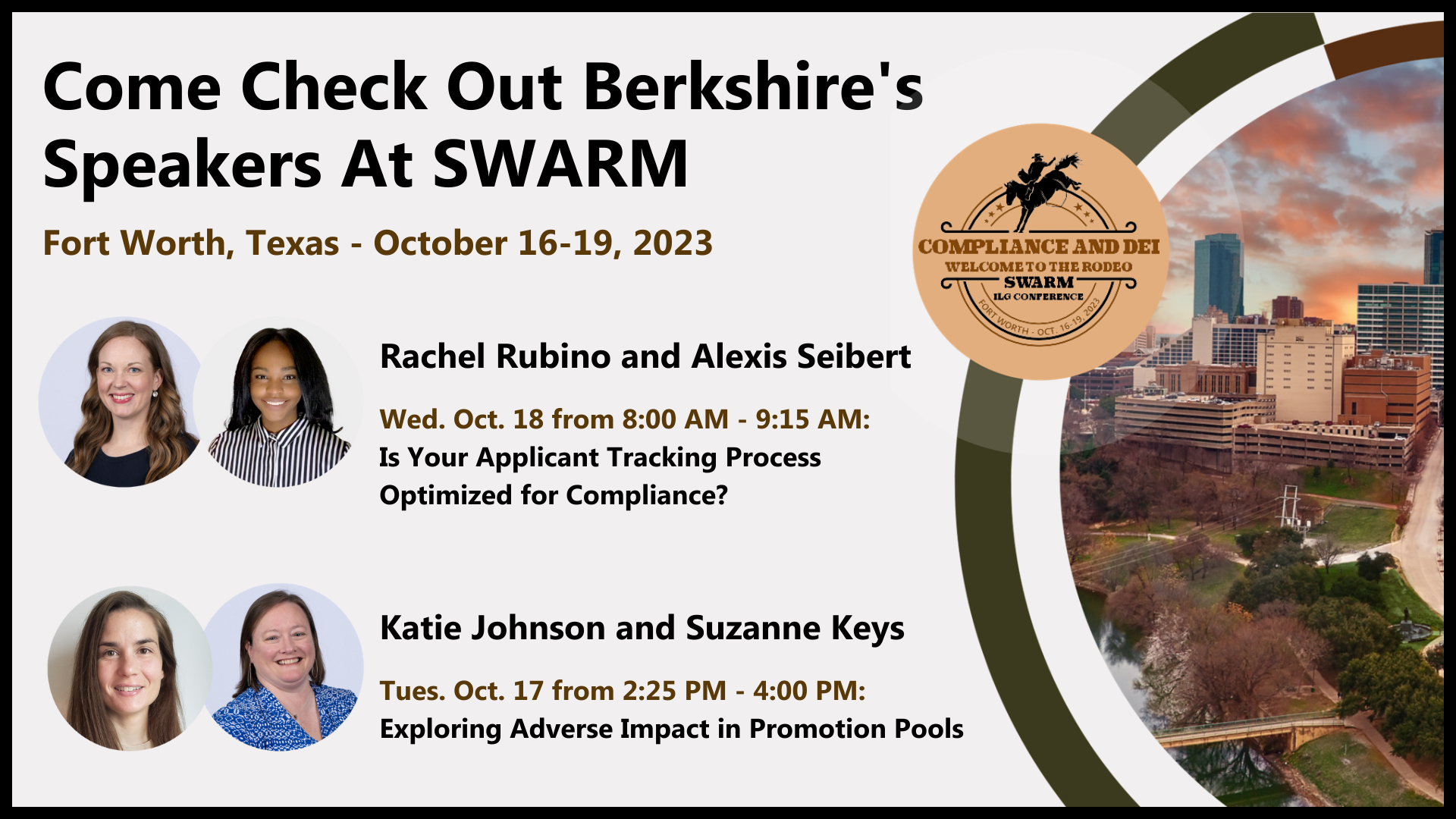 Tues. Oct. 17 from 2:25 PM - 4:00 PM:
Exploring Adverse Impact in Promotion Pools
Presented by Berkshire's Katie Johnson and Suzanne Keys
Wed. Oct. 18 from 8:00 AM - 9:15 AM:
Is Your Applicant Tracking Process Optimized for Compliance?
Presented by Berkshire's Rachel Rubino and Alexis Seibert
If you haven't registered yet, you can do so on the conference website.