How many of us make resolutions for the New Year, or even keep them? Here's a suggestion a little different from the typical New Year's resolution—it's one that comes with the expert assistance to help you keep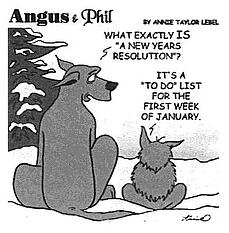 it...for more than a week!
Make your 2015 HR resolution to get your Affirmative Action Plan (AAP) in shape!
What I hear most from clients is they want to be more proactive in meeting their compliance objectives. There are many challenges and concerns HR professionals encounter with their AAP. The two biggest that come to mind are compliance under the new regulations regarding Individuals with Disabilities (IWD) and Veterans, and being prepared for an audit in light of the current enforcement environment.
Berkshire Associates' tools and resources give our clients what they need to meet these objectives in 2015.
Our regulations resources website offers everything HR and compliance professionals need to know about the IWD and Veterans regulation changes, preparing for an audit, and much more. This website—available only to clients—offers valuable white papers, webinars, and toolkits to answer your compliance questions. It also features expert best practices and practical tips to get your AAP in shape.
Another great resource we provide is from our expert compliance Consultants. From the revised self-identification forms, job listing requirements, benchmarks, metrics for IWDs and Veterans, implementation strategies, and potential audit effects—our AAP specialists offer practical advice and steps to make your challenges less daunting and ease your compliance concerns.
An additional solution many clients take advantage of is our newest tool, REACH—a good faith efforts (GFE) tracking tool to document and record outreach and recruitment efforts and activities, and evaluate recruitment sources. This tool—free to our outsourcing and software clients—helps to build a bridge between your organizations's recruiting structure and your AAP requirements, evaluate sources for effectiveness (especially IWD and Veterans), communicate GFEs to internal audiences, and reduce legwork at AAP time.
I encourage you to take advantage of Berkshire's expertise to learn more about the regulations and discuss your specific needs, or contact us to find out how to take advantage of REACH and our clients-only regulations resources website.
To learn more about the changes in store for 2015 that will impact your AAP and other compliance initiatives, check out this great HR white paper, "The OFCCP Horizon—a Guide to AA Policy Trends and Updates."