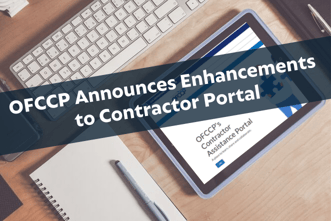 The Office of Federal Contract Compliance Programs has announced the addition of a new feature to their Contractor Assistance Portal. This newly added feature will provide a way for contractors to post questions and share knowledge among contractors. OFCCP hopes the topics feature will encourage conversation among stakeholders and allow contractors to learn from other contractors as they can have helpful experience and tips.
OFCCP also developed "Rules of Behavior" to clarify what content is allowed on the portal discussion boards. The first topic is the Section 503 focused reviews, and contractors should view the portal as a way to share knowledge with each other and opinions with OFCCP but are cautioned not to rely on the board for advice regarding their specific situation.
Be sure to subscribe to this blog for future updates.