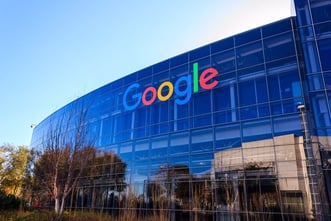 In March, the Department of Labor's Administrative Law Judge (ALJ) denied Office of Federal Contract Compliance Programs' (OFCCP) motion for summary judgement and the trial started on Friday, April 7. The lawsuit, filed by OFCCP in January, was a result of Google declining to produce additional data for an OFCCP affirmative action compliance review that began in September 2015. Google complied with providing a considerable amount of records, and agreeing to an onsite inspection that included interviews of more than 20 managers. However, Google refused to produce a second snapshot of compensation data requested by OFCCP, arguing it was unreasonable.
In making his determination, the ALJ focused on OFCCP's allegation in its complaint that, Google has huge resources as evidence in its market value and revenue, and that the General Services Administration (GSA) paid Google $600,000 on a contract. He also considered Google's argument that compiling the information, including interview notes on about 54,000 job interviews, would cost Google over $1 million. The cost would basically negate any benefit to Google from the contract.
In his ruling, the ALJ noted that OFCCP failed to show whether the requested data was relevant to the compliance review. He also noted OFCCP failed to show that the request was not unreasonably burdensome, especially given the amount of the contract. Consequently, the ALJ declined OFCCP's request to require Google to produce the information, and therefore the stage was set for trial.
To receive more OFCCP updates like this, subscribe to this blog to get news delivered to your inbox.