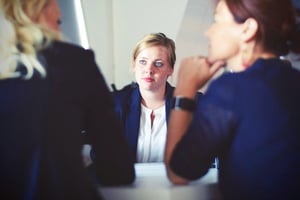 Two civil rights organizations, the Lawyers' Committee for Civil Rights and the National Women's Law Center, have filed a lawsuit seeking to compel a response to a Freedom of Information Act request made in late 2017 to the Office of Management and Budget (OMB). The records request is in response to the OMB's settlement to rescind requirements of the EEOC decision to collect pay data from employers as part of the EEO-1 report. The revisions to the EEO-1 would have required private employers with 100 or more employees to report employee W-2 earnings data by race and ethnicity, sex, and job category.
In their complaint, the Lawyers' Committee describes how minorities and women are being compensated less than whites and men, the history of the EEO-1 revisions, final approval of the EEO-1 revisions in September 2016, and finally the stay by an OMB administrator in 2017 halting implementation of the salary component. The Lawyers' Committee describes OMB's memorandum of staying the revisions as extremely insufficient—OMB halted the 6-year process of research and implementation with only 500 words in seven sentences of regulatory standards and no legal justification.
The Lawyers' Committee is requesting OMB records explaining their decision to rescind the EEO-1 revisions, with a specific request for calendar entries and communications between OMB and EEOC regarding the revised EEO-1, communications between the OMB and industry organizations such as the Equal Employment Advisory Council, U.S. Chamber of Commerce, and the Business Roundtable.
Additionally, the NWLC has been involved in a concurrent lawsuit with OMB in United States District Court for the District of Columbia since November 2017, asserting that removing the potential access to the revised pay data would hinder NWLC's advocacy for clients and public education of pay discrimination. The OMB moved to dismiss this lawsuit in February 2018, arguing the NWLC has no standing to bring the suit as the stay of implementing EEO-1 revisions was not the final act of an agency, but instead the beginning of a multi-stage process. Berkshire will continue to monitor this topic as developments occur.