In a rare move, the Seventh Circuit, covering Illinois, Indiana, and Wisconsin, has decided to rehear a case examining if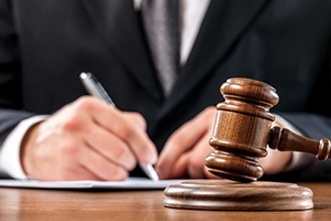 discrimination based on sexual orientation is recognized as a form of discrimination based on sex under Title VII of the Civil Rights Act of 1964. The decision means the Seventh Circuit will hear the case en banc, with many believing the court's decision to grant rehearing suggests the full panel may reverse course on earlier rulings which held that Title VII did not prohibit discrimination on the basis of one's sexual orientation.

In the case, Hively v. Ivy Tech Community College, Kimberly Hively asserts she was continually passed over for promotion by her employer, Ivy Tech Community College, because of her sexual orientation. The college's defense has been that Title VII does not recognize sexual orientation discrimination, and so there is no form of legal remedy available for Hively's assertion.

Hively's position is supported by the Equal Employment Opportunity Commission (EEOC), which announced last year that discrimination based on sexual orientation was a recognized form of sex discrimination in Title VII. The Office of Federal Contract Compliance Programs (OFCCP) stopped short of adopting EEOC's position in its recently-released Sex Discrimination regulations, noting the evolving legal landscape on this issue and the fact that federal contractors are already prohibited from making employment decisions on the basis of one's sexual orientation under Executive Order 13672, issued by President Obama in 2014.

In July, a three-judge panel of the Seventh Circuit ruled in favor of Ivy Tech, citing two previous Seventh Circuit cases which had ruled against Title VII covering sexual orientation. These rulings found that, because Title VII only recognizes discrimination based on "race, color, religion, sex, or national origin" and the narrow intent of the word "sex" during the drafting of the legislation by Congress, "discrimination based on 'sex' extends only to dissemination based on a person's gender, and not that aimed at a person's sexual orientation."

In its July ruling, the three-judge panel of Seventh Circuit noted it was bound by existing precedent on this issue, but expressed apparent frustration with the current state of the law. Posting reason for review of the law either by the Supreme Court or Congress, the three-judge panel described a situation which may become legally untenable and defy practical workability: "We allow two women or two men to marry, but allow employers to terminate them for doing so . . . It seems unlikely that our society can continue to condone a legal structure in which employees can be fired, harassed, demeaned, singled out for undesirable tasks, paid lower wages, demoted, passed over for promotions, and otherwise discriminated against solely based on whom they date, love, or marry."

Hively sought to rehear in August. Her request was supported by the EEOC and several members of Congress who have sponsored legislation that would expand Title VII's discrimination protections to explicitly cover sexual orientation. In rehearing the case before all judges on the Seventh Circuit, it seems there is a desire from the Circuit to take another look at its earlier decisions. Considering the Circuit would not need to rehear the matter en banc to maintain precedent, it seems likely the Seventh Circuit is positioning itself to overturn Hively and recognize sexual orientation discrimination under Title VII.