Today, people spend a considerable amount of time on social media and online professional networks, making them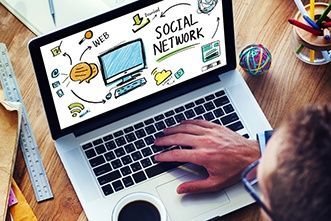 an ideal channel for targeting both passive and active candidates. However, to maximize the benefits of social recruiting, you must adopt a strategic approach. Here's how to build your strategy:
1. Perfect the employer brand
Part of what will help you organically engage, attract, and recruit candidates is how you position your brand. Many job seekers spend time researching a company before they even decide whether they want to apply—which helps explain why LinkedIn's 2016 Global Recruiting Trends report found the majority of organizations said employer branding is a top priority. Furthermore, the research showed that nearly 50 percent of organizations agree social media sites such as Facebook and Twitter are the most effective tools for employer branding, followed by online professional networks like LinkedIn.
2. Focus on storytelling
What are candidates looking for when they research your company? Anything that helps give them a better understanding of what it would be like working for your organization. What is your brand's mission? What do you value? What do employees love about working there? What makes you different? These are all questions which can be answered—or inferred by job seekers—through the type of content you share on social media.
In today's competitive recruitment environment, you need to stand out from the crowd. One of the best ways to do that is through effective and compelling storytelling. Employees crave meaningful work. By using video, for example, to communicate your company's objective and demonstrate your culture, you will be more likely to spark interest among candidates and position yourself as an appealing organization to work for.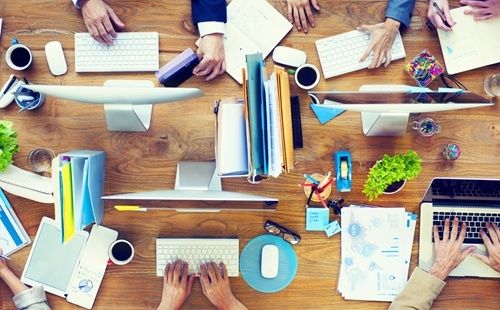 Tailor your recruitment strategy based on the channel being used.
3. Tailor efforts to specific platforms
Incorporating social media into your talent acquisition strategy is useful because it allows you to directly interact with job seekers on platforms they are already using. And for many candidates, especially those belonging to Generation Y, that means multiple platforms. However, you can't use the same approach across all channels. Understanding which platforms your ideal candidates are using—as well as how—is crucial to ensuring you get the most out of your social recruiting efforts.
For example, as Entrepreneur recently pointed out, different channels offer different advantages. Whereas social sites such as Facebook and Instagram are great for sharing visually engaging posts and content, recruiting on Twitter and LinkedIn will require more of a focus on hashtags, search optimization, and building a robust network.
Whether it is on a social media channel or online professional network, it is important to remember the core of social recruiting comes down to people and relationships. Humanizing your brand, establishing strong connections with candidates, and encouraging existing employees to help promote your organization will all play a pivotal role in your recruitment success.
To assist organizations in navigating the use of social media as a recruitment tool, Berkshire created "The Impact of Social Media on Targeted Outreach," a white paper and guide to attracting the hire you desire.