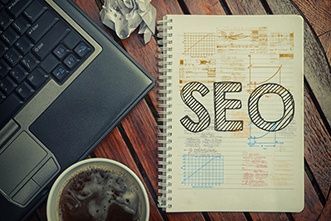 Job descriptions have become incredibly complex, which has both helped and hurt HR departments. Here are a few tips to optimize your listings to ensure the right job seekers are finding them.
1. Scrap internal verbiage
Search engine optimization has really changed the HR landscape. With so much information and so many job opportunities out on the internet, your listing can easily get lost in the noise. EREMedia reported using obscure verbiage to stand out from the crowd is almost like a death sentence—it's better to conform.
While the position you're trying to fill may have a unique or simplistic internal name at your company, such as Communications Department Lead, it's better to go with a generic title while filling it. So, this would be the Public Information Officer on paper. This gives your listing maximum exposure.
2. Keywords mean everything
A number of HR departments have scrapped the manual process of reviewing résumés. This, in turn, has prompted a change at the job seekers end. Their search terms are now aligned with the exact skills the desired position requires, as that is exactly what an applicant tracking system (ATS) would be tuned to look for. This includes certifications and location, according to the Society for Human Resources (SHRM).
In turn, revise how you're describing the perfect candidate in your listings. Make sure the words you're using match up to what you're looking for internally. This will give you the best chance to pull the most qualified applicants and not come up empty.
3. Diversify your strategy
Lengthy posts about what your company desires in its next Payroll Specialist aren't what draw recruits in anymore. Instead of telling them, show them. Video has become an incredible tool and can be leveraged across a number of platforms. Give job seekers a glimpse into what life is like at your company. This practice can certainly go a long way toward building brand loyalty.
Taking this route means you need to ensure your landing pages are optimized for search engines. Make sure the meta title, meta description and "header 1" use match industry standards. Smart Recruiters reported each page should have about 500 words, and it needs to mention the position, location, and company several times throughout to get picked up on a search engine.
Start incorporating these tips into your job listings and you'll begin to see results in no time.