How often do you find yourself looking at the reviews employees have written about your company? How much weight do you place on them? Ideally, you should check often and place a great deal of importance on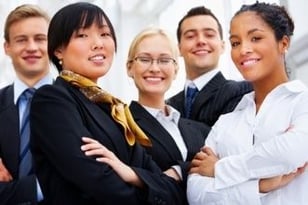 what people say.
The abundance of information available to job seekers in the 21st century has changed the recruiting landscape. Top talent will thoroughly research companies before applying or accepting an offer, and as the person responsible for bringing in those candidates you need to make sure the employer brand is one that resonates.
Bad reviews will drive applicants away in droves
Future employees want to work for organizations that are proactive in their approach to their public image. It shows the company cares about its workers, and is willing to invest time into making it an enjoyable experience to work there.
"69% of people would rather stay unemployed than work for a company with a bad brand image."
According to a Glassdoor survey, 94 percent of applicants are likely to apply to a company that is enthusiastic about their brand image and shows effort while trying to manage it. On the other hand, an Allegis Group Services study found that 69 percent would rather stay unemployed than work for an organization where its workers speak negatively about it.
The first step in recruitment shouldn't begin with a job posting, but rather by indicating how appealing your company currently is in the market. If your employer brand isn't working for you, you won't have many applicants to sort through.
The Allegis Group Services study also pointed out 84 percent of respondents would leave their current job if a position at another company with a favorable brand image opened up. Simply by taking care of your own, doors will open up to reveal experienced, highly talented candidates.
How you can start building a positive brand image today
In most companies the corporate image stems from the executive staff and their decision-making process, meaning that turning negative reviews into positive ones will take time. Often, it can be out of your control. There is one area of the recruitment process that can provide HR with some praise from applicants.
According to a survey from StartWire, a job listing board, 77 percent of respondents said they think poorly of a company that doesn't respond to applicants while 72 percent won't recommend the company to any other acquaintances looking for a job. By not responding to those who have taken the time to apply to your job listing, you're essentially creating an image that the company doesn't care about potential employees.
If you find yourself losing hours of the day reading through résumés, consider lightening the load by installing an applicant tracking system (ATS) to help you streamline the process. An ATS will rank résumés based on keywords found in them, giving you time to respond to applicants who won't make the cut based on job requirements and allow you to spend more resources on elite candidates.