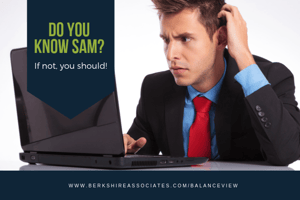 Although it's not entirely clear how the agency plans to do so, OFCCP has stated its intention to identify contractors who fail to certify their Affirmative Action compliance for audit review. This certification is currently required as part of the Government Services Administration (GSA) System for Awards Management (SAM). Every organization who does, or wants to do business with the federal government is required to register their company information on SAM. As part of the registration, the company representative must attest to several requirements. One attestation is that the company either has developed an AAP, has AAPs on file or they are not required to have an AAP.
To avoid the risk of being scheduled for an audit, if OFCCP begins to review the records currently on SAM, contractors should ensure they have certified their compliance in the system. You will need your company's DUNS number or CAGE Code. If you don't know your DUNS number, it can be found at the top of your EEO-1 reports.

Once you know the DUNS number or CAGE code, go to SAM.gov and follow these steps:
Select SEARCH RECORDS on the lower right of the page
Enter the DUNS number or CAGE Code where indicated and select SEARCH
Select View Details
Select Reps & Certs from the list on the left
Scroll down the page to FAR 52.222-25: Affirmative Action Compliance
Click on FAR 52.222-25
Ensure the box is checked
If you are unsure how many registrations there are for your organization, type in your company name in the "Enter your specific search term" box. If you have concerns, check with the person responsible for your company's contracts. That person is frequently listed as the "POC" (Points of Contact) under the Entity Registration.
Don't get caught with an unchecked box!