The Equal Employment Opportunity Commission (EEOC) will host a public meeting next Thursday, October 13, 2016, at 1:00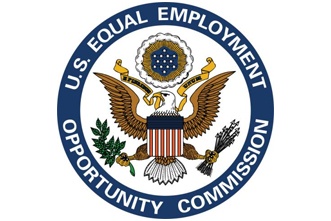 P.M. Eastern Time to discuss "Big Data and Employment Discrimination." The meeting will "examine big data trends and technologies, the benefits and risks of big data analytics, current and potential uses of big data in employment, and how the use of big data may implicate equal employment opportunity laws."
Speakers include Kelly Trindel, PhD, Chief Analyst, Office of Research, Information and Planning, EEOC; Michal Kosinski, Assistant Professor, Organizational Behavior, Stanford Graduate School of Business (via VTC); Kathleen K. Lundquist, PhD, Organizational Psychologist, President and CEO, APTMetrics, Inc.; Marko J. Mrkonich, Shareholder, Littler Mendelson P.C.; Ifeoma Ajunwa, Assistant Professor, University of the District of Columbia School of Law and Michael Housman, Workforce Scientist, hiQ Labs.
The meeting is a continuation of this Administration's focus on Big Data and its impact on employment opportunities. The meeting follows a May 2016 White House report 'Big Data: A Report on Algorithmic Systems, Opportunity, and Civil Rights"—the third in a series of reports on Big Data issued by the White House Big Data Working Group. According to the White House report, while "big data techniques can be used to detect bias and prevent discrimination," certain big data processes can also "deliberately or inadvertently perpetuate, exacerbate, or mask discrimination." The report specifically discussed company hiring practices that "focus on rating applicants, using Big Data analytical tools to automatically sort and identify the preferred candidates"—a common recruitment practice among federal contractors and subcontractors who receive hundreds, if not thousands, of applications for certain jobs. While recognizing the potential benefits of such data-driven techniques, the White House report expressed concern about Big Data algorithms that relied on factors that could closely relate to race or other protected characteristics, such as candidate-scoring systems that consider "length of time since last job," "commuting distance," "credit worthiness," and criminal records, because they may "inaccurately or inadequately reflect an individual's qualifications." The complete White House report is available here.
EEOC's meeting on Big Data is open to the public. Seating is limited so attendees should arrive 30 minutes before the start of the meeting. The meeting will be held in the Jacqueline A. Berrien Training Center on the First Floor of the EEOC Office Building, 131 "M" Street, NE, Washington, D.C. 20507. For more information, contact Bernadette B. Wilson, Acting Executive Officer of the EEOC, at 202.663.4077.