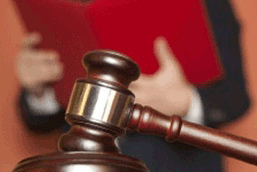 This year has been an incredible time of change for Office of Federal Contract Compliance Programs (OFCCP), and the agency capped off its fiscal year by announcing the approval of a new letter for scheduling contractors for compliance checks and reviews. Three years after proposing changes to the letter, the agency has received Office of Management and Budget (OMB) approval on a revised letter. OMB approval on the new letter is for a period of three years, and includes a major change to how compensation data is collected, while taking into account revisions to the Individuals with Disabilities and Veterans affirmative action plans (AAPs) effective earlier this year.
Contractors are allowed to submit employment activity (hires, promotions, terminations, and applicants) by either job group or job title. A new requirement is to submit race and ethnicity information using five specified categories of race, rather than the existing two broad categories of minority and non-minority. Contractors have been using seven race categories since 2007, when changes to the EEO-1 form were effective. OFCCP never updated the reference to the five categories in its regulations, and now contractors are in the unenviable place of reporting seven race categories on the EEO-1 and five for an OFCCP audit and, by extension, in the AAPs.
Another change is contractors will be expected to submit individualized employee compensation data as of the date of the workforce analysis in their AAP. Noted on the report should be the job title, job group, and EEO-1 category. Compensation should now include consideration of hours worked, incentive pay, merit increases, locality pay, and overtime.
Until the final documents are available, the fate of the requirement to send promotion and termination pools, copies of medical and religious leave policies, VETS-100A reports, and list of accommodations is unclear. We do not anticipate a phased in implementation of the new letter, and anticipate it will be effective immediately. Berkshire will post updates here, including a sample of the updated letter, as they become available.
For more information, please contact a Berkshire compliance specialist at 800.882.8904 or bai@berkshireassociates.com.