Developing a compliant and accurate Affirmative Action Program (AAP) is only one part of a yearlong story. This story has many parts, and it is important to pay attention to each one of them for your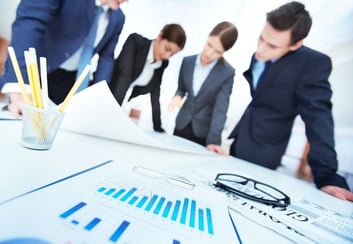 AAP to be successful. Most of us do not want to leave a job unfinished, and that is the way to think about your AAP. It is not really done until it is time to start the AAP process again.
The laws that govern affirmative action have always referred to an AAP as a program, and after countless years of calling it a plan, many of us shifted to also calling it a program. The name implies, there is more to an AAP than nice, neat binders on the shelf, or a set of electronic files on a server. There is a program to be implemented. Programs have parts. In the following article I will examine the parts of AAP implementation, and the value of those parts when you consider the big picture.
Identifying Your Goals
First, do you have goals when it comes to your AAP? One of the most important parts of implementation is taking the goals from the annual analysis and putting action programs in place for outreach and recruitment efforts. When clients ask me where to start I tell them to begin with outreach and recruitment efforts directed toward the job groups where they have goals. For instance, every job group with a goal for minorities and/or women must have action plans to indicate what you will do to make them aware of opportunities over the coming year. These should be outreach and recruitment efforts that will yield a diverse pool of qualified candidates from which to choose the best applicants for consideration. Sounds easy, right? Just blast out your jobs to all the diversity boards you can think of? Well, you could take the shotgun approach, but it may be a better method to examine what sources will give you the best results for your time and money. Then, zero in on them. This is even more important if you have specialty or hard to fill jobs for which you have trouble finding a diverse pool of candidates. If you are working with a third-party association, provider, or website to post jobs for you, it is worthwhile to examine where your postings will appear. Work with these agents to determine which boards will be most successful for you.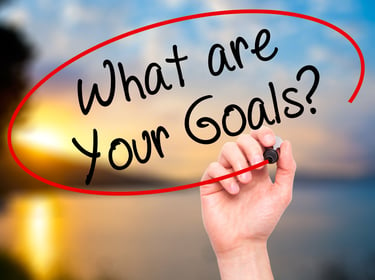 Don't confine your outreach efforts to posting on electronic boards. Have you looked at organizations in the local community? There are many cities and communities that have sources whose goal is to help people find jobs. These are often organizations that will come and meet with you, find out what your jobs are like, and work with unemployed or underemployed people in your community. They may even provide some training to help their clients build skills and experience. The regulations for Individuals with Disabilities (IWD) and Protected Veterans (PV) envision and encourage this kind of engagement with local resources. Also, there are tools out there to help you track your outreach efforts, and their performance—including Berkshire Associates' REACH application.
The New IWD and PV Regulations and Supporting Your AAP
The next part is making sure there are no barriers to employment that might adversely affect anyone because of any protected characteristics. The IWD and PV regulations require you to periodically assess your employment processes for barriers to employment. They also require a periodic assessment of the physical and mental qualifications for your jobs. You must report on this assessment in your AAP. What does that mean? Does this mean you have to look at every job description annually and document the results of that review? Maybe. Think about this review as a part of the ongoing cycle. It could be an annual marathon session of reviewing each job for updated skills, potential roadblocks, or changed physical requirements. Or, you can analyze jobs as you make changes to the duties or requirements. The analysis might be conducted prior to posting a job. You should evaluate jobs to see whether there is a requirement that might unfairly screen out otherwise qualified candidates. For example, do you have a job with a lifting requirement that no longer requires lifting and/or carrying? Has the job changed to allow the use of dollies, carts, or even a forklift to move heavy items? Document the reviews that take place and what, if any, actions were taken to modify the job. To find out more about these and other requirements for the revised regulations go to IWD FAQ and PV FAQ.
Getting Managers and Executives Involved
An important part of the successful implementation of your AAP is making sure your managers and executives know about their role. Developing the AAP can be a lot of work, so let the people who can directly influence the outcome know what you expect of them. But sometimes AAP development happens in the flurry of other activities that takes place in the HR world and communication is difficult. It does not have to be a special meeting with fancy handouts. Get on the agenda for staff meetings, department meetings, or call your own meeting and start with the basics. Let attendees know that as a federal contractor (or subcontractor) your company must analyze their workforce and assess employment decisions annually. As a result of the analysis there are some areas to work on. Give them the placement goals and ask them for their help and compliance. They can give feedback about the quality of the candidates from the outreach and recruitment sources, and be aware of AA/EEO policies and the appropriate way to conduct interviews. You can also provide resources to assist new managers and supervisors so they know about these important policies and processes.
Don't Forget About the Employees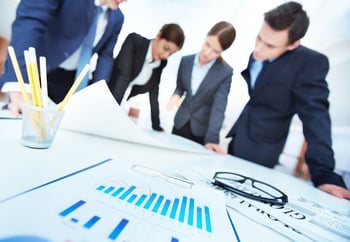 Do not forget employees in the AAP implementation process. They should know what your policies are and where to go for help and information. In the written AAP there are copies of policies and statements indicating your company provides such information to employees. Remember the revised IWD regulations require a formal survey of employees during the first year you are under the regulations, and every five years after. This survey asks for voluntary self-identification of disability status and informs employees they may request reasonable accommodation. You must also remind them of this once in the interim years between surveys. You should make the AAPs for IWD and PV available to employees and applicants who request to view them. You are also required to post a notice letting employees know where to access the AAP—physically and, in some cases, electronically.
Another area where employees assist with AAP implementation is your applicant referral process, if you have one. Employees can be your best goodwill ambassadors by getting the word out to members of the community in which they live.
Self-Monitoring and Implementation
A critical component of implementation is self-monitoring. If there is no periodic monitoring of your activities and goal attainment, you may reach the end of the AAP year with no progress to show for the efforts made. What should you monitor and how often? Self-monitoring is simply checking to see if you are following the plan and, if necessary, making adjustments. One key measure is the activity in the job groups with placement goals established in the AAP analysis. Is there hiring or promotion into these job groups? Is the actual placement rate equal to the goal placement rate (availability)? What about job groups without goals, are you monitoring hires and promotions to determine how the rate compares with availability? The answers to these questions will guide the next step in the analysis—to answer why or why not? If hiring in job groups with goals is not showing progress, then examine the applicant pool to see if it reflects the diversity of the recruitment area. You may have to adjust outreach efforts to further diversify the qualified applicant pool. Remember the IWD and PV regulations now require a formal assessment of your outreach efforts each year considering trends over multiple years.
"Self-monitoring is simply checking to see if you are following the plan and, if necessary, making adjustments."
A great time to take a look at goal attainment is mid-year, however it may be different for your company. Take a look at hiring patterns and determine the best time for monitoring. For example, if you are in the retail industry and your hiring activity picks up beginning in September or October, you may time your monitoring for August to see where you stand in relation to goal accomplishment and outreach efforts before the holiday hiring season begins. Then you may decide to take another look midway through the hiring season for any adjustments to outreach efforts as the year draws to a close.
Another area for self-monitoring is compensation. We are hearing a lot about compensation because of the audit activity surrounding new data requirements. OFCCP has told us for some time now they are looking closely at pay equity. The changes to the Itemized Listing last October emphasize that point (find the FAQ here: Scheduling Letter and Itemized Listing). Contractors should be looking at pay equity as a regular self-monitoring activity. This is different from just ensuring you are paying fair market value for the work. This self-monitoring looks at race/ethnicity and gender, and the possible influence of these factors on pay. It examines other factors that might influence pay decisions such as education and prior experience. There are many resources available to help contractors assess pay equity including software and consultants or attorneys who specialize in AAP compliance. For more information about how Berkshire Associates can assist you, click here.
Conclusion
In conclusion, implementing your company's AAP involves looking at all the activities and employment decisions made year-round. Sometimes efforts are not going according to the goals or action plans, and you need to make adjustments. Managers and supervisors change throughout the year and employees come and go. Business decisions such as layoffs, reductions-in-force, or recalls influence the diversity of the workforce. Outside factors such as contracts, mergers, spin-offs, and economics cause changes. These are some of the reasons why the AAP is a program and a process, not just a set of binders or electronic files. If your AAP is sitting on the shelf or a server, go get it and open it up—implementation can begin now.
Ensure your organization is compliant with OFCCP regulations by equipping yourself with the proper information and resources. If you're new to affirmative action, or need a refresher due to the new regulations, we recommend you register for Berkshire's Fundamentals of Affirmative Action Planning class. The course covers all the required components of an AAP. Plus you get 12 HRCI credits.
For more information on implementing your AAP, please visit our Affirmative Action Compliance Resources Page.