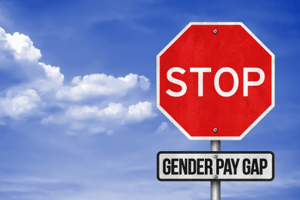 The Equal Pay Act was enacted 57 years ago, however, women are still earning less than men in many organizations. The Equal Pay Act aimed to eliminate wage disparities based on gender bias and discrimination. The Equal Pay Act was in question during a recent case, Yovino, Fresno County Superintendent of Schools v. Rizo. Recently, the Supreme Court declined to hear a challenge to the Ninth Circuit decision in Rizo regarding using an employee's previous salary history to justify pay gaps in the workforce.
Appellate courts have previously been at odds on this subject as some have stated that a employee's prior salary history can be considered a "factor other than sex" that can protect employers from liability under the Equal Pay Act. However, other appellate courts have stated that an individual's salary history cannot be considered a "factor other than sex" that could impact compensation decisions.
The Ninth Circuit decision was that an employee's prior salary cannot be used to justify paying men and women differently. This will allow employees to obtain employment and compensation without the consideration of their previous compensation history, which could have been based on discriminatory factors. Currently, about a third of the states prohibit asking about a candidate's prior compensation when being considered for a position.
With the Supreme Court allowing the decision to stand, there may be more regulations regarding prior compensation at the state level soon.