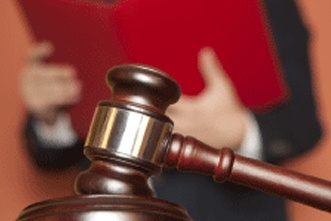 Office of Federal Contract Compliance Programs (OFCCP) has struck hard against California's high tech industry again, this time quietly settling hiring discrimination claims against California technology company—Splunk Inc., located in San Francisco, California. The $2.7 million settlement resolves claims by the agency that Splunk Inc. selected Asians and African Americans applicants less often for certain Technical and Administrative Professional positions. This case follows OFCCP's recent high profile lawsuits against Palantir Technologies, in which OFCCP alleged the company's hiring practices disproportionately excluded Asians, and Oracle America Inc., in which OFCCP alleged that the company disproportionately favored Asians, specifically Asians of Indian descent, when hiring.

However, as has been the case with other recent conciliation agreements since the change in Administration, OFCCP did not issue a press release regarding its resolution with Splunk.


The hiring timeframe under review was August 2010 through July 2012—a reminder to contractors that many OFCCP offices are regularly seeking personnel data for a two year "lookback" period from the date of the scheduling letter, regardless of the date range covered by the contractor's Affirmative Action Plan under review. During this time period, OFCCP alleged Asians and African Americans applicants were discriminated against for a variety of professional roles through Splunk's recruiting and hiring practices. OFCCP also identified recordkeeping violations.

The financial settlement includes a $2.7 million payment to 872 affected class members. Along with the financial settlement, Splunk has to analyze its selection process and identify and explain any adverse impact on the affected classes. This data collection, analyses and any remedial action must be reported to OFCCP on a regular basis. Splunk also must identify an "expert" to review and evaluate the company's recruitment and hiring practices for equal employment opportunity. The expert is subject to OFCCP's approval and must meet with the agency about the methodology he or she will use for the review, and any recommendations that result.

Like other recent settlements, this case highlights the breadth and depth of OFCCP's review during current audits. A contractor's best defense is to analyze all selection decisions and pay practices on a proactive basis and identify and remedy concerns before a compliance review is scheduled.