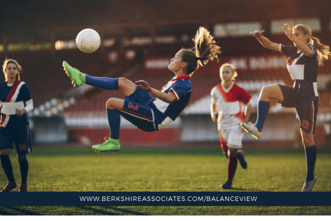 All 28 members of the women's national soccer team have filed a complaint against the USSF (United States Soccer Federation) due to the federation's refusal to alter their pay practice. The suit was filed on International Women's Day and was a follow-up to the action filed by Hope Solo last summer. For more information on that lawsuit, please refer to our previous blog here.
The women's national team wants to see the USSF pay male and female players equally and is seeking compensatory and punitive damages. The complaint cites several examples of how women players are paid significantly less than the male players and how the USSF invests in more resources for the men's team on items such as travel accommodations. The disparity is more apparent when the two teams' performance is considered. While the women won the 2015 World Cup, the men's team has not reached the semifinals in over 80 years. Even so, the women were only paid about $1.7 million compared to the $5.4 million the men's team received. The suit seeks to clarify that gender discrimination is forbidden under Title VII of the Civil Rights Act. The women's national team claims they are doing more work and receiving less pay than their male counterparts.
The USSF has commented in the past that the direct comparisons can be misleading based on factors such as bonuses for male players and benefits for female players, but the counsel for the women's national team has refuted these comparisons. The USSF has not publicly commented on this suit yet, but we will be providing updates on this case as it unfolds. Subscribe to this blog for further updates.
For more on pay equity, check out our main pay equity page.