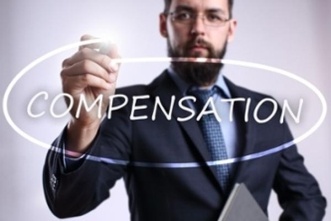 Compensation has been a hot-button issue for businesses during 2017. There were many pay discrimination and pay equity cases in 2017 with large companies, including Uber, LabCorp, Google, and LexisNexis as the Department of Labor continues their focus on compensation. Terms like 'equal pay.' 'pay transparency,' and 'pay equity' were frequently used in the news as advocacy groups focused on these topics to ensure their voices are heard. Though the terms may seem the same, they have different meanings.
What's the difference between these terms?
Equal pay for equal work means employees who are doing the same job should be given equal pay, regardless of gender, race, or other factors.
Pay Transparency was also in the news this year as Office of Federal Contract Compliance Programs (OFCCP) revised its pay transparency nondiscrimination posting and more employers are choosing to make compensation public. Pay transparency prohibits employers from discriminating or retaliating against applicants or employees for discussing, disclosing, or inquiring about their compensation.
Pay Equity means paying employees fairly, taking into account job-related factors such as education, work experience, tenure, etc. This means there will be pay discrepancies, but the important part is whether those differences can be explained by a non-discriminatory factor other than race or gender.
One area where the focus on compensation was not apparent this year was the decision to remove the compensation reporting provision from the EEO-1 reports, due in March 2018. With Federal guidance absent in this area, many states and cities are taking it upon themselves to enact pay equity laws, creating a "patchwork" of pay equity laws that can be confusing for multi-state employers.
To get a good understanding of the current requirements and how they apply to you and your organization, Berkshire recommends:
Researching the local and state laws to review any specific pay equity laws.
Avoid asking about pay history. Whether salary history is a 'factor other than sex' is a heated debate that is far from being over. While there are many theories as to why it exists, the pay gap is real and has existed for several decades. Even if it is a practice for all employees, basing an employee's starting salary on prior salary is likely to perpetuate the "pay gap" from employer to employer. The thinking is that there is a good chance women were already making less and will, therefore, make less in the new job. Instead, either ask applicants for their salary expectations or provide a salary range for the position. Ideally, set fixed starting salaries or create a data-driven "predicted starting salary" approach based on incumbent employees.
Conduct an internal salary analysis, preferably under attorney-client privilege, to review your pay practices and prepare for an OFCCP audit. Contact Berkshire Associates if you are interested in having a pay equity analysis performed.
One thing is clear: issues involving compensation are not going away any time soon. While these changes can be confusing, with some proactive work, contractors can be sure they are in a good position to prevent and address any issues in 2018.