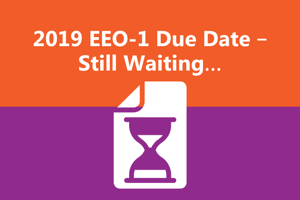 Previously, Berkshire reported that the EEOC published a notice in the Federal Register on March 23, 2020 allowing public comments for a 30-day period. The EEOC requested comments and recommendations about the agency's request for permission to collect Component 1 data for 2019, 2020, and 2021. Component 1 is the traditional EEO-1 report showing race/ethnicity, gender and EEO-1 categories for each company establishment and a consolidated report for the entire company.
EEOC is not seeking permission to collect any pay or hours worked data, which is commonly referred to as Component 2.
The comment period ended last week and we expect EEOC to announce the revised due date for the collection of the 2019 EEO-1 Component 1 data at any time. Watch this space to stay up-to-date on this important issue.
If you have not signed up for BALANCEview, our HR and Affirmative Action blog, click here to sign up! We will send you important notices via email.