If you're an HR or compliance professional, the following scenario may sound very familiar: You're busy communicating and posting jobs with recruitment sources targeting Protected Veterans (PV) and Individuals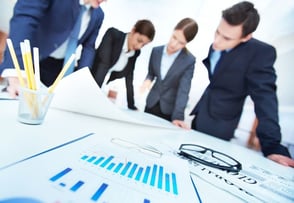 with Disabilities (IWD). You've documented your job postings and feel like great relationships have been established that will not only meet your regulatory requirements but also produce great employees. However, you don't know what to do next.
Working with recruitment sources that target IWD and PV is a good start, but ultimately you don't want to have just documentation of outreach. You want to know the time and money spent working with those recruitment sources is yielding results and you are successfully onboarding qualified candidates. Careful evaluation of recruitment sources is essential to figure out if you have established relationships with effective sources.
Analyzing Applicant Data
Analyzing the applicant data is a good place to start. If your company is tracking referral source in the applicant data, take a look at this field to see from where applicants are hearing about postings. It's important to not only take a look at the number of candidates who are applying from each source, but also how many of those candidates are ultimately hired. You should discontinue using sources that aren't yielding candidates or where the candidates are not qualified for the positions available.
Year to Year Analysis
Often, even if you are tracking referral source, it can be difficult to ascertain specifically from where candidates hear about openings. Either they don't complete the field, or they just provide generic information so you can't tell which of the recruitment sources they are using (i.e. online). Beyond looking at the referral source, another way to evaluate outreach is to look at the applicant data from year to year. Looking at the number of applicants and new hires who identified as an IWD or PV compared to the prior year can give you some insight into whether the targeted outreach sources used are effective. If there are changes in the number of candidates identifying as IWD or PV from year to year, you can see if your current group of outreach sources correlate with an increase or decrease in qualified applicants. If you are seeing fewer candidates identify as a PV or IWD, a change in recruitment efforts in the next plan year may be needed.
While relying on intuition regarding the effectiveness of programs is often the quickest way to judge a source, carefully analyzing the data can provide you with objective information on who is applying for openings, and from where. This will help ensure your organization is reaching qualified IWD or PV.
To learn more about assessing your IWD and PV outreach efforts, contact a Berkshire compliance expert at 800.882.8904 or email bai@berkshireassociates.com.
For information on outreach requirements and OFCCP's current IWD and PV enforcement efforts, check out this white paper, "OFCCP's VEVRAA and Section 503 Enforcement: What Federal Contractors Need to Know."