As discussed in my recent article, "Employee Retention: Keeping Your Employees in 2015," after conducting a survey of 3,056 employers from various industries, CareerBuilder found that 30% of all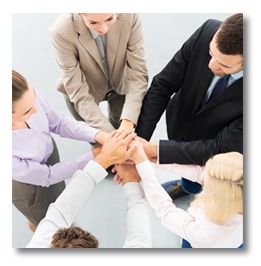 employees regularly search for jobs and 23% of employees ages 18-34 expect to have a new job by the end of the year. Employers must take action to reduce turnover and encourage a stronger commitment to their organizations. Here are some vital employee retention strategies every organization should practice:
Hire the Right Fit: Employee retention starts with the recruitment and hiring process. Make sure your employer brand and job descriptions are attracting the right candidates for your organization. Hiring a good cultural and skill-set fit increases the chance of retaining employees. To learn about developing a recruitment strategy, read "Inside Effective Recruitment Strategies—What Works."
Track Retention: It's impossible to improve retention if it's not measured. Discover which departments and positions tend to lose employees, then try to address the issue. When working to retain employees, understand the cause of departure, and address the problem at the root of the issue.
Encourage Employee Development: According to CareerBuilder's survey, 39% of employees are looking for career advancement opportunities and 37% will leave their job in 2015 due to a lack of career advancement. Be aware of, and focus on, the professional goals of employees. Try to create employee development opportunities that align with the individual and professional goals of employees.
Properly Train Employees: In an effort to assist employees in reaching their professional goals and boost productivity, provide excellent training for every job position. CareerBuilder's results found that 35% of employees will leave their job in 2015 because they are undertrained. Proper job training is vital not only to the fulfillment of the individual goals of employees, but to maintaining high productivity levels in the workplace. Encourage training, team building activities, and mentoring in order to retain and build top talent employees.
Appropriately Accommodate Employee Needs: Not only must an employee be a great fit for an organization, but an employer must be a great fit for an employee. In its survey, CareerBuilder discovered in 2015 55% of employees will be looking for an affordable benefits package from employers. When evaluating benefits packages, be sure to consider what is important to employees. The survey also found 33% of employees will leave their organizations due to a work/life imbalance. Where possible, reduce rigid workplace rules and try to create a flexible working environment. Conduct surveys on what employees value, and if possible, form packages and policies accordingly.
Employee retention is critical to the success of every organization. Increase employee retention by implementing these strategies and ensure longevity and happiness for all.