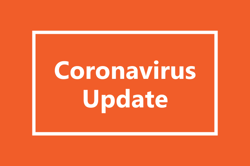 March 23, 2020 Update:
Today, Maryland Governor Larry Hogan announced that non-essential businesses will be closed in our state. As a result, the Berkshire main office, located in Columbia, will close effective 5 p.m. this evening. Though the physical office will be closed, Berkshire will remain open for business, with our employees working remotely.
We want to assure our clients and partners that we will do our best to ensure minimal disruption to services while protecting the health and safety of our staff.

We have expanded our telecommuting policy to include all Berkshire employees. Our employees have secure and remote access to our systems and data. Since many of our employees work remotely on a regular basis, we have systems in place to support that work.

Maryland public schools remain closed this week, and this closure may continue for longer. Many of our employees have school-aged children and may need flexibility in their schedules to take care of their families.

As we learn more about the federal government's response to the COVID-19 outbreak, we will continue to update our blog with ways that the pandemic may effect current OFCCP audits and other newsworthy items that may impact your business.

Our response remains in alignment with Berkshire's core values – our staff and our clients have always been our number one priority. We are confident that there will be little to no interruption in services, but in the spirit of transparency, it is important to us that we communicate openly with our stakeholders as we navigate these unprecedented times. We appreciate your understanding during this situation.