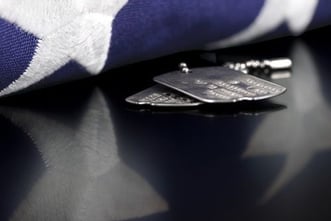 Last week, the Department of Labor (DOL) announced a new program under the recently signed HIRE Vets Act to recognize employers taking a proactive approach to recruiting and employing Veterans. When announcing the program, newly appointed Secretary of Labor Alexander Acosta said, "…veterans have a wide range of abilities that make them tremendous assets for the American economy and for any employer."
Large employers can receive a Platinum or Gold level award, and there is a separate category for small to mid-size companies. The awards will be presented annually in conjunction with Veterans Day activities.
Considerations for the awards include:
Establishment of Veterans' assistance and training programs

Percentage of employees who are Veterans and who are retained
Employment of dedicated human resources professionals for Veterans
Income and tuition support for Veterans
More information about the program is available in the DOL press release.