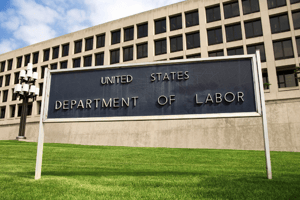 The Department of Labor has published a final rule giving additional discretionary power to the Secretary of Labor. The Secretary will now have the power to review and overturn decisions made by the Department of Labor's Administrative Review Board (ARB). The ARB hears appeals from decisions rendered by the DOL administrative law judges. These rulings could involve certain immigration rulings, whistleblowers, employment discrimination, pay discrimination, or other types of employer-employee disputes.
The ARB will continue to operate, however the Secretary, at his/her sole discretion, may review and alter the ARB's prior decisions. There was opposition to the proposed rule citing concerns of delays, fairness, and inconsistencies in decisions. However, the Department determined that these concerns did not warrant a change to the final rule, since it does not expect this new authority will be used often.
The new final rule also give the Secretary increased authority in decisions made by the DOL's Board of Alien Labor Certification Appeals. That panel considers employer appeals of DOL determinations related to certifications to hire workers under a variety of work visa programs. The rule giving the Secretary additional authority over both these Boards takes effect 30 days from its publication in the Federal Register, which will be June 19, 2020.