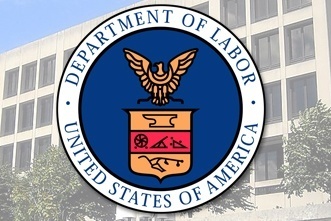 Labor Secretary Alexander Acosta recently announced The Department of Labor's (DOL) withdrawal of its 2015 and 2016 informal guidance for joint employment and independent contractors. The guidance documents for both years were issued as Administrator Interpretations and are not binding by law. While the laws were not binding, they enforced numerous actions, often against the franchise industry, under the Obama Administration.
The informal guidance on independent contractors, issued in July 2015, took an expansive view of employment under the Fair Labor Standards Act (FLSA) stating that "most workers are employees under the FLSA's broad definitions." The 2016 joint employer guidance took a similarly broad view of joint employment and argued that "indirect control" should be considered when determining joint employer status under the FLSA and the Migrant and Seasonal Agricultural Worker Protection Act. The employer community criticized both documents for being published without notice and comment
In Acosta's June 7 press release he stated the decision does not change employers' obligations under the FLSA or Migrant and Seasonal Agricultural Worker Protection Act and that the department "will continue to fully and fairly enforce all laws within its jurisdiction…" However, the DOL's recent actions clearly signal a departure from the "fissured workplace" theory advanced by the Wage and Hour Administration in the Obama Administration, which focused on finding wage and hour violations in franchise operations and other workforces that rely heavily on independent contractors and temporary employees.
This announcement will not help to resolve the conflicting standards regarding independent contractor and joint employment status under state laws. The National Labor Relations Board's decision in Browning-Ferris Industries is still in appeals, and resolution is far from certain. Nonetheless, the litigation of independent contractor and joint employment status is expected to continue. Stay tuned; things are changing!
To receive more updates like this, subscribe to this blog to get news delivered to your inbox.