UPDATE: According to a notice posted on the Component 2 website, data collection will officially close Friday February 14th at 5:00 PM Eastern Time.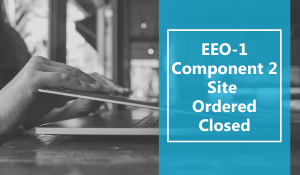 Judge Tanya Chutkan has granted the EEOC's request to close the site used for filing EEO-1 Component 2 reports for 2017 and 2018. In court document dated February 10, Judge Chutkan ordered that the collection was complete and noted that EEOC has no further reporting obligations to the Court after their final report due on or before Friday February 14th.
Now we await the collection of the next round of EEO-1 reports for 2019. The long standing Component 1 EEO-1 reports should be due by March 31, however, EEOC has not received approval from the Office of Management and Budget (OMB) to collect the race/ethnicity and gender information from employers.
Stay tuned as we keep our eyes on this developing issue.