Applicant tracking systems (ATS) have been used in an instant gratification setting for far too long—it's time to look at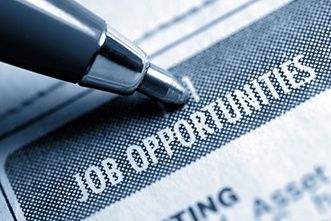 how they'll help transform a company's recruiting efforts over the long haul.
Eyes on the Horizon
Reputation means everything—especially for employers in competitive industries. While HR departments can't control how the company treats its employees once hired, or the name the company has built for itself within the industry, they do have control over the hiring process.
There are a number of statistics which prove the theory that reputation is a huge boon for recruiters. CareerArc reported 84 percent of its survey respondents would quit their current job if a company with a great reputation gave them an offer. Furthermore, 11 percent would turn down a job offer from an organization with a bad reputation, no matter what their current employment status is.
HR departments must do their part in improving the company's reputation, and the easiest way to accomplish this is to implement an ATS. While this system can make the process more efficient and improve time- and cost-to-hire, the most important aspect here is the upgrade in speed. Recruiters can now quickly respond to candidates, even those who didn't make it to the interview round and make sure all their bases are covered.
A quicker response time, as well as a guaranteed answer to every job inquiry, are key to improving reviews on major job sites like Glassdoor. If your company doesn't have a good reputation, a candidate could turn down your offer.
Translating the success
While using an ATS will obviously speed up the process—the instant gratification part of using it—it will also help to cultivate a culture through automatic responses that show the company cares about everyone, including prospective employees.
According to Glassdoor, the average job seeker will read at least six reviews about a company before applying. If you're not responding to applications or have a slow process, people will likely tell others about it. No candidate wants to waste their time filling out an application if they think it won't even be read.
By improving public perception, HR departments can help to ensure future job listings will garner a fair share of résumés. Reputation is key to ensuring the highest-quality candidates are applying to job listings, and an ATS is vital in building a company trusted by the job seeking community.