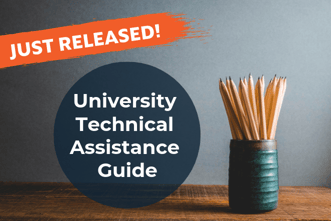 On Friday October 11 at 3:13 the OFCCP released notice of the long awaited new technical assistance guide for educational institutions. The highlights of the University Technical Assistance Guide (TAG) include:
An overview of the equal employment opportunity obligations for federal contractors
The required components of affirmative action programs and related information
How to determine if single, multiple AAPs should be created
Determining employment status
What to expect during an OFCCP compliance evaluation
The guide can be found on the OFCCP website. Click on Contractors, then Compliance Assistance Guides. In the coming weeks, Berkshire will analyze the information in the 80-page document and continue to provide insight to assist you in creating your plans.
The OFCCP has also scheduled an Academic Institutions Town Hall in Washington, DC on October 23 and representatives from Berkshire will attend. Contact your consultant if you have questions for the OFCCP that you've always wanted to ask and we can try and do that for you. Stay tuned!