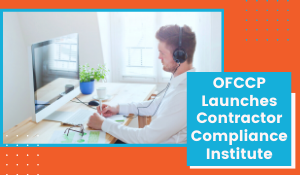 Hear ye, hear ye – OFCCP Launches the Contractor Compliance Institute! The Contractor Compliance Institute is an on-demand learning management system designed to assist federal contractors with their nondiscrimination/affirmative action obligations.
These free courses include interactive tools that will boost the knowledge of contractor's legal obligations, help evaluate personnel practices and keep current with OFCCP's programs and initiatives.
Sign up here today: https://ofccptraining.dol.gov/.