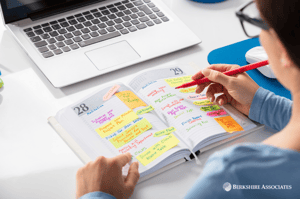 OFCCP recently announced it will soon begin asking all federal contractors and subcontractors to verify they are preparing a written annual affirmative action plan (AAP) through an annual certification program within 30 days of receiving an official scheduling letter. This request is a part of the Affirmative Action Program Verification Initiative Directive–Directive 2018-07.
In announcing the new program, OFCCP said it was "concerned that many federal contractors are not fulfilling their legal duty to develop and maintain AAPs and update them on an annual basis." As support, it noted many federal contractors do not submit their written AAP within 30 days of receiving an OFCCP Scheduling Letter. The agency's actions appear to be a direct response to a 2016 report issued by the U.S. Government Accountability Office, which found that "OFCCP has no process for ensuring that the tens of thousands of establishments that have signed a qualifying federal contract have developed an AAP within 120 days of the commencement of the contract or updated it annually."
The agency expressed concern that its ability to conduct compliance reviews of a small number of federal contractor establishments each year meant "federal contractor establishments have a small likelihood of discovery if they decide not to develop and update an AAP." To address this concern, the agency is exploring requiring every federal contractor and subcontractor to file an annual written statement verifying they have prepared a timely annual AAP. The agency noted the program could also include potential compliance checks and perhaps annual submission of AAPs to the OFCCP for review. The agency further stated it would "incorporate AAP certification information as a criterion in its methodology for neutrally scheduling compliance evaluations so that entities that have not developed and maintained AAPs are more likely to be scheduled."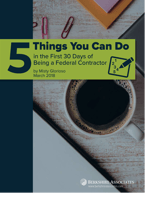 The agency's announcement is a good reminder for all federal contractors and subcontractors that preparing an annual AAP is an obligation of doing business with the Federal Government. Berkshire Associates can help contractors ensure their annual AAPs are prepared on a timely basis and that they are a useful management tool for ensuring compliance with all nondiscrimination and affirmative action obligations.
More details about the agency's plans can be found here.