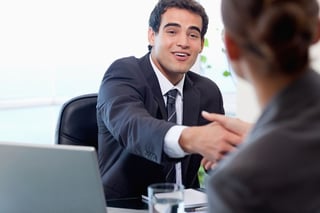 On April 25, Office of Federal Contract Compliance Programs (OFCCP) announced a consent decree with Palantir Technologies, a computer software and service company in Silicon Valley. The consent decree resolves charges of systemic hiring discrimination at Palantir's Palo Alto office.
The settlement resolves an administrative complaint filed by OFCCP on September 21, 2016, after the agency was unable to resolve the findings of an OFCCP investigation through the conciliation process. The time frame under review was from January 2010 to June 2011. The OFCCP alleged that Palantir Technologies used a discriminatory hiring and selection process which negatively impacted Asians who applied to engineering positions. OFCCP also claimed the company's practice of relying on employee referrals resulted in a disproportionate exclusion of Asians. Although Palantir continues to disagree with the allegations, the company has agreed to pay $1,659,434 in back wages and other monetary relief, including the value of stock options, to the affected class and to extend job offers to eight eligible class members.
Palantir clients include law enforcement agencies, private companies, and federal government agencies, including the Department of Defense, Department of Homeland Security, and the Department of Justice.
Interested in protecting your company from workplace discrimination? Subscribe to BALANCEview HR Blog and get the latest information to protect your company from liability.