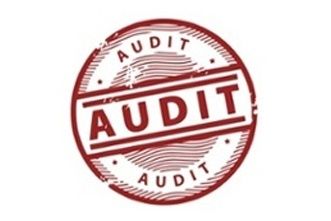 "Am I being compensated fairly?" and "I haven't had a review in three years" are just some conversations that may be floating around organizations regularly between employees. These topics of conversation could spell trouble in an Office of Federal Contract Compliance Programs (OFCCP) audit for Human Resources departments. OFCCP audits today could probe individual compensation differences on a case by case basis by analyzing pay differences by job title for one contractor and salary grade or Affirmative Action Plan (AAP) job group for another. From a risk management perspective, the general argument for internal pay equity is a rational one: to avoid legal action and lawsuits stemming from unfair compensation discrimination claims. It is critical for contractors to establish an internal pay equity structure and if appropriate, to communicate such structure and processes to employees. From there, contractors should review pay annually, and investigate unexplained differences in pay. If a stated contributing factor to pay, decisions should tie back to overall performance, as well as additional factors like years of experience and degree.
Compliance Audits
Contractors are encouraged to have their documentation in order in case of an OFCCP audit. A common mistake is to label several employees as Engineers when they have electrical, production, and mechanical specializations. During an audit, compliance officers are likely to analyze data that is submitted by title. In this instance, they may review the annualized pay for all engineers, but the role for each is very different and the responsibilities may vary greatly. If salaries are set based on skills and job duties, it is important that a contractor's HRIS take these differences into account by documenting the correct job titles.
Once the data is reviewed and updates are made to the human resource information system (HRIS), reviewing the system on an annual basis is important. After matching jobs to the market based on knowledge, skills, and abilities, several different items can be reviewed. These include updating job descriptions and reviewing the job duties to ensure the work being performed is the work being expected. This will help determine if there is misalignment between employees, direct managers, and expected competencies. Once the job descriptions are updated, behavior interview questions can be written to assist with selection of new employees into the role. Compensation professionals should also conduct an internal pay equity analysis to identify an individual or groups of employees whose pay may not align appropriately with others in either a similar job title or salary bands. If the differences cannot be explained, contractors should begin the process of making salary adjustments. By taking these proactive steps, contractors will be well positioned to avoid scrutiny of their compensation systems during an OFCCP audit.