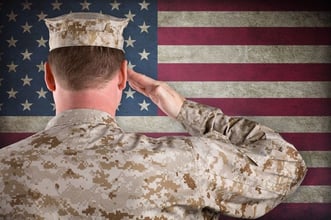 Veterans Day, originally known as Armistice Day, was first celebrated November 11, 1919, on the first anniversary of the end of World War I. November 11 officially became a national holiday in 1938.
What do we celebrate on Veterans Day? This holiday honors current and former service members. It is a day set aside to recognize the sacrifices Veterans and current members of the military make to serve the United States.
Vietnam Era Veterans' Readjustment Assistance Act
Federal contractors have specific obligations to employ and advance in employment Protected Veterans. Some of those requirements include listing most job openings with the local state employment service, establishing policies against discrimination of Protected Veterans, providing reasonable accommodations to disabled Veterans, collecting self-identification information from applicants and employees, setting hiring benchmarks for Protected Veterans, and filing the annual VETS-4212 report. More information about these requirements under the Vietnam Era Veterans Readjustment Assistance Act of 1974 is available here.
Berkshire Associates extends our thanks to the men and women of the Armed Forces, and the families who support their service, on this Veterans Day.