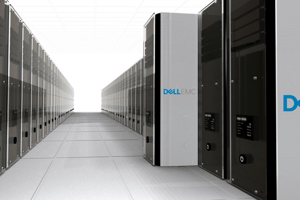 In late April, Computer giant Dell EMC, headquartered in Hopkinton, Massachusetts, was ordered to pay more than $2.9 million in back wages to settle a claim of paying women and some minority employees less than their white male counterparts. The pay inequities allegedly began in 2012 in their Pleasanton and Santa Clara, CA locations and in two North Carolina locations beginning in 2014. The settlement is a result of routine compliance evaluations initiated by the OFCCP. Some areas of the alleged discrimination are:
Women in engineering, marketing, and sales roles in Pleasanton, CA
Women in engineering and manufacturing in Santa Clara, CA
Women and African Americans in engineering roles in Durham, NC
African American women in Apex, NC
Dell believes there was no evidence of pay discrimination, but has agreed to back pay for the affected class members. They will make pay adjustments and improved salary policies moving forward. A spokesperson for Dell stated that the deal resolved "long-standing audits involving EMC prior to the merger with Dell, and has no relation to current Dell pay practices." Dell EMC is also required to conduct compensation analyses for the affected locations on an annual basis for the next three years.
This settlement is an example of the OFCCP's current focus on compensation and contractors are encouraged to complete a proactive review of their compensation practices under attorney client privilege.