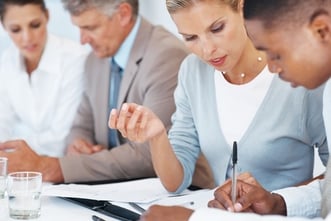 According to a press release from Office of Federal Contract Compliance Programs (OFCCP), on January 12, 2017, LexisNexis Risk Solutions, while not admitting liability, agreed to pay over $1.2 million in back pay and interest to settle claims by OFCCP that it paid women less than men in Operational Leadership roles at the Company's Boca Raton, FL and Alpharetta, GA locations. The Company also agreed to pay $45,000 in salary adjustments to women in Operational Leadership roles at its Boca Raton, FL location. Finally, the Company agreed to review their pay policies and to conduct a compensation analysis annually through the duration of the conciliation agreement.
OFCCP conducted two compliance reviews and found, from 2012, women were being paid less than men in Operational Leadership roles at the Boca Raton and Alpharetta locations, even after taking into consideration legitimate factors that would explain differences in pay. OFCCP claimed that 185 women at the Alpharetta location and 26 female employees at the Boca Raton location were paid less than male employees in similar roles.
This settlement shows OFCCP's continued focus on pay equity. Contractors should regularly review their pay practices to ensure they are fair and do not result in unexplained pay disparities on the basis of race or gender.