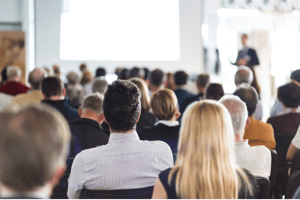 The OFCCP is offering targeted compliance assistance to the contractor community for those organizations in the high-tech industry. These meetings will be a town hall set up and are open to the public. The OFCCP website recommends that the subject matter will be of particular interest to Human Resources Managers, Equal Employment Opportunity Specialists, Compliance Officers, and others in the technology industry who are directly involved with ensuring compliance according to the agency's requirements.
The town hall meetings will be held in San Jose, California on February 26, 2019, and Seattle, Washington on February 28, 2019. Organizations can register directly through OFCCP's website. Contractors should note there are only two tickets available per organization and they are offered on a first-come, first-served basis. The site also provides a complete list of upcoming town hall meetings and a link to an Executive Summary from past meetings. Some of the action items include a complete review of contractor compliance assistance, improving the quality of contractor training, and improving the quality of compliance officer training.
Subscribe to BALANCEview to get up-to-date alerts about additional town hall meetings like these.