5 Steps to Jumpstart Your DEI Journey
In today's world, DEI is a vital indicator that can reflect how well-positioned your organization is, both from the consumer perspective and in reference to your direct competitors as you work to attract and retain top talent. But where do you start – and what steps do you need to take?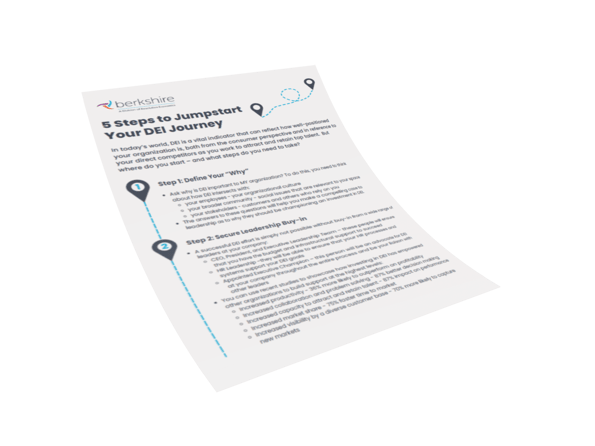 This quick guide is geared toward companies interested in kickstarting their DEI efforts. Fill out the form to download it today!