Recorded: 2015
Duration: 56 minutes
Cost: Free
Presenters: Jessica Holden, BALANCEtrak Product Specialist, Berkshire Associates, and Tim Hudec, Screening & Verification Manager, Justifacts
This presentation, "Spring is in the Air! Employer and Candidate Love is Everywhere," has valuable recruitment tips suitable for anytime of the year. HR experts share their insights on attracting the right, best-fit job candidates,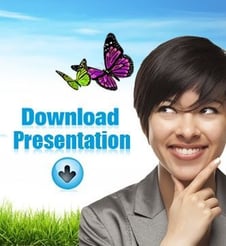 how to create an authentic employer brand, tips on writing the best job descriptions and how to use references to ensure the right match.
Access this recorded webinar to get valuable information on recruitment best practices to get the right candidates applying to your job openings today. This recorded webinar is free and suitable for HR staff, recruitment and talent acquisition professionals at all levels. Click here to view the recorded webinar and get accompanying materials now.