View FREE Webinar!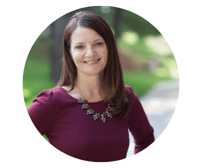 PRESENTER
Lynn Clements,
Director of Regulatory Affairs
Berkshire Associates
The OFCCP has been active this year, and all signs indicate a continued focus on compliance reform and enforcement. How can AA/EEO practitioners "shift" to meet these changes, and how do these changes impact the HR world at large? Complete the form to view this webinar, and listen to Berkshire's Director of Regulatory Affairs, Lynn Clements, share lessons-learned from keynote addresses, panel discussions, and workshops from this year's 2019 ILG National Conference, and how these lessons can be applied to managing OFCCP and EEOC requirements.
Topics Covered:
Conference Overview and Highlights
OFCCP Updates
EEOC Updates
Disability Compliance and Inclusion
Pay Equity
Key Takeaways
About the 2019 ILG National Conference
The 2019 Industry Liaison Group (ILG) National Conference is the premier meeting ground for those involved in the affirmative action, equal employment opportunity, and diversity & inclusion fields. The 2019 ILG National Conference brings together industry experts and government representatives with human resources, compensation, legal and talent acquisition professionals to discuss the latest issues and trends involving government compliance and workplace equality.