Recorded: 2015
Duration: 54 minutes
Cost: Free
Presenters: Jessica Holden, BALANCEtrak Product Specialist, Berkshire Associates, and Tim Hudec, Screening & Verification Manager, Justifacts

According to Business Insider, recruiters take an average of six seconds to scan a résumé and determine if a candidate will receive the anticipated phone call for an interview. Aware of this statistic, the anxious job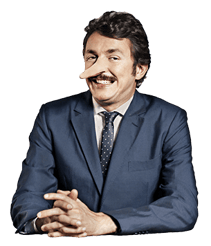 seeker is completing an application, and feeling the pressure to ensure in those six seconds their introduction to the recruiter will give them the interview they so badly desire. As they put their best foot forward, making sure to highlight their most relevant job requirements and skills, they are faced with a decision—to stretch the truth and increase their chances of moving along in the hiring process, or do their best to exemplify a qualified candidate with honesty, integrity, and accuracy. Unfortunately, many candidates make the wrong choice. They lie on their résumé, are hired for a position, and in the long run cause great stress, financial loss, and reputation damage to the organization.
In April 2015, Berkshire Associates, along with Justifacts, a company offering background screening services, conducted a webinar teaching you how to identify common résumé lies. According to Jusitfacts' author Michelle Yoder, organizations must protect their reputation and dignity by performing due diligence in uncovering résumé lies. To protect your organization, Yoder urges organizations to do the following:
Make sure that when completing an education verification you take the measures necessary to verify the educational institution's accreditation.
When checking references, take the required steps to validate that you are calling a legitimate business—by taking a few minutes to do some online research you can verify that you are calling the correct organization.
Use extreme caution when accepting diplomas or paystubs supplied by applicants. Always re-verify these documents with the originating source.
During this webinar, you will learn more tips on how to protect your organization such as:
Real and shocking statistics on résumé accuracy
How to recognize false credentials of job applicants
The importance of verifying applicant qualifications
How to conduct a background check
The impacts of a bad hire on your organization
It's important for organizations to understand how to identify common résumé lies. View this webinar, "Common résumé Lies—Just Because It's April, Don't be a Fool," to learn how.