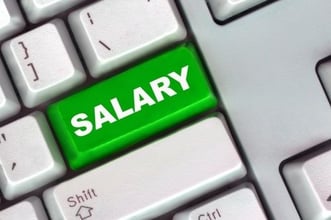 In an effort to address pay inequalities, several states and localities have taken recent steps to bridge this gap by amending or updating their pay equity laws. One measure that is trending amongst state and local governments is the proposed legislation that prohibits employers from requesting salary histories from job applicants. In the past year or so, Massachusetts, Oregon, Puerto Rico, Philadelphia, New York City, Delaware, and most recently San Francisco, have all passed laws that prohibit or limit organizations from requesting salary history from an applicant and/or using the applicant's prior salary history to determine their starting pay. Let's take a quick look at the specifics for a few these states and cities that have recently passed this type of legislation.
San Francisco
San Francisco is the most recent city to pass legislation making it unlawful to request salary history from applicants. The "Parity in Pay Ordinance" (which is set to go into effect July 1, 2018 if signed by the Mayor) prohibits employers from inquiring about a job applicant's salary history and from using the current or past salary of an applicant to determine whether to hire that applicant and/or what salary to offer the applicant. The legislation also prohibits the disclosure of current or former employee's salary history without the employees' consent, unless that information is publicly available. Penalties for these violations will be steeper starting in January 2019. Employers in violation face fines from $100-$500 per employee per violation and Contractors fines from $50-$100 per violation and would risk terminations of contracts with the city.
New York City
New York passed its bill in April 2017, and it will take effect October 31 of this year. This bill amends the New York City Human Rights Law, Title 8 of the Administrative Code of New York City. The bill, known as 1253-A, makes it discriminatory for an employer to inquire about the salary history of an applicant for employment, which includes asking the applicant directly or conducting a search of publicly available records or reports to find out an applicant's current or past salary information. The bill also makes it discriminatory for employers at any stage of the application process to rely on the salary history for employment even if the applicant provided this information to the employer willingly. The penalties for violating this bill in New York City are steep—for an unintentional violation civil penalties are up to $125,000; for an intentional violation, the penalties are up to $250,000.
Philadelphia
The Philadelphia Ordinance banning salary history questions was set to become effective in May 2017 but is on hold due to a legal challenge. This bill (known as Bill 160840 which amends Title 9 of the Philadelphia Code), prohibits (1) the inquiry into a prospective employee's wage history (written or by any other means) and (2) requiring a prospect to disclose this information. The Ordinance also makes its unlawful to condition employment or consideration for an interview on disclosure of salary history information. Similar to other states and localities, Philadelphia's law also prohibits the reliance on wage history in determining the wages for the individual in any stage of the employment process. Philadelphia's law also prohibits retaliation again a prospective employee for not disclosing their salary history.
Delaware
In June, Delaware passed H.B. 1, banning employers from asking job applicants about their salary history. The law prohibits an employer from seeking pay history from applicants and their current or former employers before an offer of employment is made. In addition, employers are prohibited from engaging in salary-based screening of job applicants, where prior compensation must satisfy certain minimum or maximum criteria. The Delaware law takes effect in December 2017.
Massachusetts
Massachusetts was the first state/locality to pass legislation making it illegal for employers to inquire about an applicant's salary history. This bill was one of the major changes to the state's Equal Pay Act and will take effect in 2018. The Massachusetts government led the way to make salary history inquiries illegal by prohibiting employers from requesting this information from a prospective employee prior to making an offer unless that prospect voluntarily disclosed this information. The bill also makes it unlawful for employers to prohibit employees from discussing or disclosing their own salary information or that of their colleagues.
Oregon
Oregon's ban on salary history information was signed into law on June 1, 2017. Among other provisions, the law prohibits employers from asking applicants how much he or she is currently paid. The law also prohibits employers from basing a new hire's pay on that individual's current or past compensation. Employers can be sued for violating the pay history provisions beginning January 1, 2019.
Puerto Rico
On March 8, Puerto Rico passed the Puerto Rico Equal Pay Act, which includes provisions that prohibit employers from asking about an applicant's salary history. Specifically, employers will generally be prohibited from asking about an applicant's past salary history, unless the applicant volunteered such information. Employers may also confirm salary history once a salary has been negotiated and set forth in an offer letter. The penalty provisions of the act become effective March 8, 2018.
The impact of using salary history information on pay equity was a big focus of the Obama Administration's efforts to close the pay gap. The current Administration has not yet indicated if it will change course, but the recent activity at the state and local level makes clear that this is one area that employers will want to watch carefully. We will continue to monitor and report on other states and localities that pass legislation to make salary history inquiries unlawful. Stay tuned!