This article is part of a series teaching you how to Get the Hire You Desire.
As the popular saying goes, "you only get one chance to make a first impression." For job seekers, the first impression of an organization is oftentimes a career page, making it crucial for companies to create a page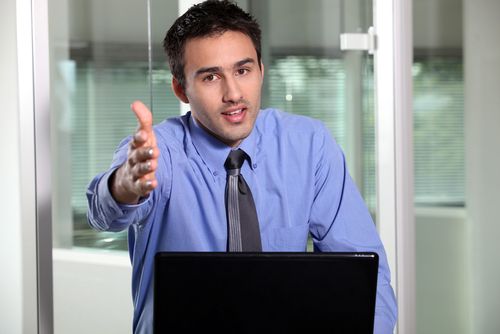 that attracts and persuades top talent. Here are three ways to attract job seekers to your organization through your career page:
Easy Navigation
One of the fastest ways to deter a potential candidate from completing a job application is a hard-to-find, or confusing, career page. Your career pages should be easily accessible from your website. The more job seekers have to click around to view job postings, the more likely they are to leave your website. Once job seekers are on your career page, make the next steps clear and inviting.
Portray Company Culture
Company culture is the personality of your organization. A career page is the perfect place to portray the values, norms, and environment of your company. Attract potential candidates to your organization with a career page that gives an inside look at what it is like to be a part of your team. Use the career page to post pictures, videos, and testimonials from current employees. Your career page is an invitation for top talent to join your team—make it attractive!
Clear Job Descriptions
Having clear and accurate job descriptions improve both the candidate and recruiter's experience with the recruitment process. Job descriptions should accurately portray the expectations, objectives, and requirements of the position. This also eases the recruitment process for recruiters because it is a simple way to decrease unqualified submissions.
You only get one chance! Attract top talent and increase your chances on getting the hire you desire through an effective and engaging career page. For additional best practices to attract top talent and get the hire you desire, check out "Ease Your Recruitment Process with Strategic Recruitment."