Let's face it, ignoring job applicants is rude. It hurts your employer brand, and eventually word gets around that you don't care enough to even respond when job seekers show interest. The highest tribute anyone can pay to your organization is to apply to work there—devoting their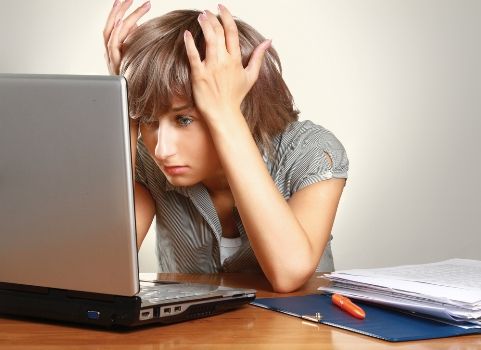 time and intellect to better your cause. So not responding to job seekers' applications is like a slap in the face. If your organization habitually ignores job applicants you will build a reputation for having a low regard for the employee community.
If ignoring applicants is a practice you are familiar with, you are definitely not alone. Very few companies actually consider the "candidate experience" with much seriousness. In a recent talent acquisition survey, only 21% of companies identified the candidate experience as a top priority (Aberdeen Group, June 2014). Creating an employer brand requires planning and development around communications and interactive tools (like applicant tracking systems). According to the same report, companies who focus on the candidate experience are more likely to report a better quality of hire. Quality of hire is defined differently by every organization, but it is essentially a term which includes accountability of the recruiting process, timeliness of the right talent hired, and right-fit of the candidate to the company and position. All of these aspects are important achievements and take time to put together.
No matter if you're a large company or small, ignoring your candidates could affect the long-term ramifications of the quantity and quality of your pool of applicants. Your organization may start to take on the reputation of "employer of last choice" or "the company hiring anyone off the street." Who applies to a company with that reputation? Usually candidates with little experience, spotty employment records, and poor performers. Companies with stellar employment brands are most likely to pick the cream of the crop. These companies attract top talent—they don't have to recruit them.
Adding to this current situation is the state of the U.S. economy. With the economy starting to pick up, there are more jobs available. This means top-performing people have more choices. Top talent won't work for peanuts—they want perks, benefits, and opportunities to use their skills creatively. Attracting these terrific people is becoming more competitive, in all market sizes and industries.
A deeper, more insidious effect of ignoring job applicants is their actions after waiting to hear back from you. They may start resenting your overall brand, not just you as a potential employer. It's possible these candidates initially applied because they actually like your product(s). And by disregarding their interest in you as an employer, their next move may be to walk away from your product(s) altogether. Consider this scenario: a long-time, strong IT employee refers a friend for an opening in your customer support department. His buddy fills out the application and hears nothing for three weeks. The employee inquires on the friend's behalf and is told the hiring team is still taking applications and will get back to him soon. Another month passes and no call, no email. Do you think your employee will refer another friend? Do you think your employee is proud of his employer? What do you think that job applicant is going to do next? Perhaps bad-mouth your organization to several of his friends. Or stop buying your products and share his experiences with your organization on social media. The disastrous possibilities are endless.
A strong employer brand takes time to build, but it can ensure a pipeline of great candidates blazing a trail to your door. Your recruiting process should include an end to the process, even for the candidates that do not qualify for the position. If you are not using an applicant tracking system, you should implement a manual process and close the loop for all your candidates. It's important to your current employees, your employer brand, and your organizational well-being in the future that you remain courteous and respectful to all your candidates.
For information on developing an effective applicant process for your organization, contact Berkshire at 800.882.8904. To learn more about what an applicant tracking software can do for you, click here.
You can also check out this free white paper, "Strategies for Building an Effective Applicant Tracking Process."