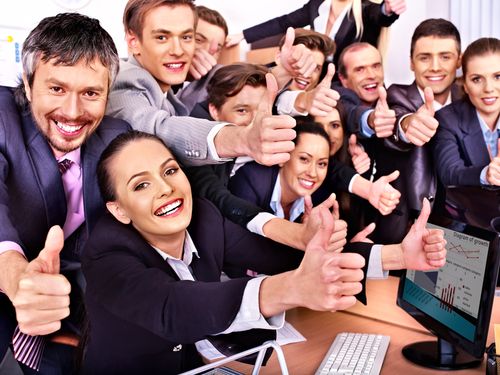 Today's employment culture is vastly different from just a few years ago, yet many employers are still using the "corporate speak" approach developed for that former mindset in recruitment. As the economy continues to improve, candidates have more job choices. This is why it's each organization's responsibility to keep up with the issues that concern their potential employees the most. The market for talent is becoming very competitive, and getting ahead means management must hunt for the best ways to attract top talent. Job candidates are not just looking for a pay check—they want work with meaning in their lives, a comfortable workplace, and job satisfaction.
Poor cultural fit is one of the top reasons that otherwise suitable, qualified employees fail in their new positions. There is no excuse for treating cultural fit as an afterthought. The time and resources that go into finding the right employee should also ensure the organizational personality is mutually agreeable. When it comes to promoting your corporate culture, statements like "our employees are our greatest asset" or "our people are our strength" aren't going to cut it anymore. These kinds of meaningless statements don't really portray what your company is about, nor do they communicate anything of value to job candidates.
Organizations in search of right-fit employees need to develop employer branding that is truly reflective of their cultures. Attracting the right talent means you've got to show who you really are. You need to come up with a statement that appeals to the kind of employees you want to attract. There are several ways to do this, but here are four places to start:
Stop Corporate Speak! Generic statements about valuing your employees are dull and insincere sounding. Speak to job candidates in language they relate to and use in their normal communications. Describe your business in a way that you would to your friend. Talk about why your organization is a place where people succeed.

Ask your current employees why they work for you. Their answers may be surprising and lead you to make statements you had not thought about as a recruiting manager.

Employer branding should match the reality of your organization. If job candidates become employees and discover your statements do not reflect the corporate culture, they may tell your future candidates about this on social media websites like Glassdoor and Facebook. Employees and former employees talk online these days, so your reality will come out eventually.

Talk about what makes your organization different from others in the industry. Do not diminish the uniqueness of your corporate culture thinking it won't appeal to job seekers. Enhance your organizational personality in your employer brand and the right-fit candidates will be attracted to your culture naturally. Your business is unique, don't hide it.
Developing accurate and attractive employer branding is not easy, and it takes time and research. When done correctly, it really works. Communicating that message will bring candidates with the right qualifications and cultural fit to your door. If your employees are truly the most valuable asset your organization has, then it's definitely worth taking the time and effort to get more of them!
To learn more about effective corporate branding, check out this post, "Tips for an Effective Recruitment Process—Employer Branding" or this white paper, "8 Employer Branding Terms Every Awesome HR Person Knows."