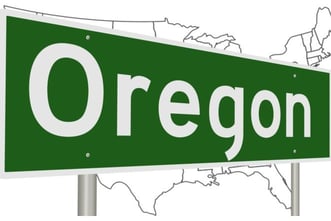 After California, New York, Massachusetts, and Maryland revised their Equal Pay Laws in 2016, Puerto Rico and, most recently, Oregon followed the trend this year. The Oregon Equal Pay Act of 2017 was passed on June 1, 2017.
The new Oregon law expands protection based on a larger group of "protected classes" than the previous equal pay law that only provided protection based on gender. Under the new law, the "protected classes" include race, color, gender, religion, sexual orientation, national origin, marital status, Veteran status, disability, and age.
The law will prohibit:
Asking applicants how much they are currently being paid
Screening out job applicants based on their previous compensation
Setting pay for a position based on current or previous compensation of a prospective employee
Discriminating between employees on the basis of protected class in compensation
Paying employees at a greater rate than at which employees of protected classes are being paid unless for specific reasons
Discriminating because employee filed a complaint
Reducing an employee's current pay to comply with the new law
Employers, however, may request authorization from the applicant to verify previous pay but only after a job offer with the amount of compensation has been extended.
Like some other states' pay equity laws, Oregon employers may pay employees in positions with similar characteristics differently based on bona fide factors that include seniority or merit systems; a system that measures earnings by quantity or quality of production; workplace locations; travel, if travel is necessary and regular for the employee; education; training; experience; or any combination of these factors.
An employee who seeks remedies under this law may be entitled to receive unpaid wages for the one year period preceding the commencement of the action and an additional amount as liquidated damages equal to the amount of the unpaid wages. If it is proven that the employer has engaged in fraud, acted with malice, willful and wanton misconduct, or has a repeat violation, remedies may include two years of back pay, compensatory and punitive damages.
The law does provide a safe harbor for employers that have voluntarily assessed their pay practices. Under the safe harbor, an employer may limit available damages, but not avoid liability altogether, if it can demonstrate that it completed, within three years of the date of the action:
(1) an equal-pay analysis in good faith that was reasonable in detail and scope, and related to the protected class asserted by the employee; and
(2) eliminated the wage differentials for the employee and has made reasonable and substantial progress toward eliminating wage differentials for the protected class asserted by the employee.
Most the law will go into effect on January 1, 2019. Even though civil actions against employers who seek salary history may not be permitted until January 1, 2024, seeking salary history information from candidates before an offer of employment will not be permissible effective October 2017.
Employers with operations in Oregon should review the new requirements carefully, especially their policies around seeking salary history information during the hiring process, and should consider conducting periodic proactive pay equity analyses to take advantage of the law's new safe harbor. As various states and localities continue to address these issues in different ways, multi-state employers need to be particularly vigilant about staying abreast of changes in this area. To stay updated on the latest regulatory changes, subscribe to this blog to get alerts delivered to your inbox.